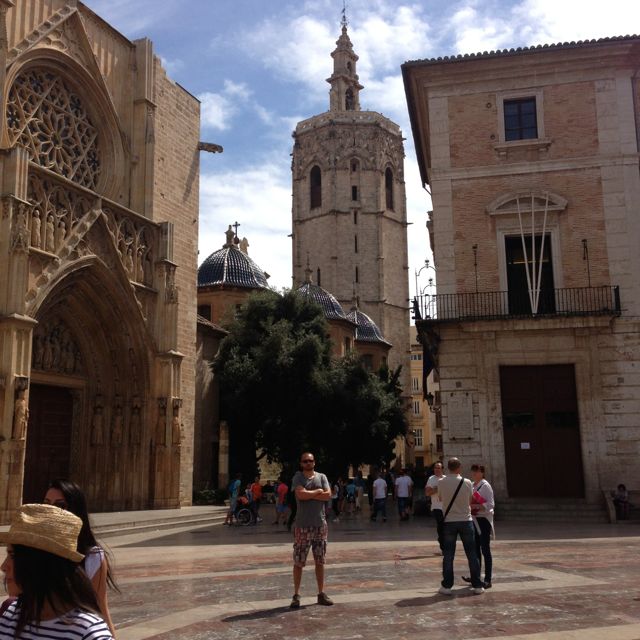 Valencia is my city - it is the closest to where I live and I'm very happy with that. The old town is large and impressive plus safe, friendly and peaceful - even when its busy. The sun shines often, making it a joy to wander the stone streets and marvel at the detailed carvings in well-preserved old buildings, sip a cool drink at an outdoor table in one of the many plazas, or pop in and out of the vintage stores behind Plaza de la Reina. I have visited a few times before, but this time we were excited to stay in a QuirkyAccom property, with hosts I had had some email banter with.
Valencia Mindfulness Retreat is an unusual guesthouse run by Dany and Thijs who greet their guests like old friends - with a glass of cava! Their place, in a quiet but central old town location, has tempting views from the windows which encourage you to get out and explore. They are full of good advise for the best places to eat, drink and visit that would fill our short stay with a relaxed but interesting agenda. They can suggest non-tourist restaurants, unusual bars and free art exhibitions. You will be amazed at how reasonable a visit to Valencia can be. Just around the corner BiciVa hires bikes for €1.50 an hour that makes everything within easy reach. If you prefer to be guided there are various bike/walking/tapas tours to join.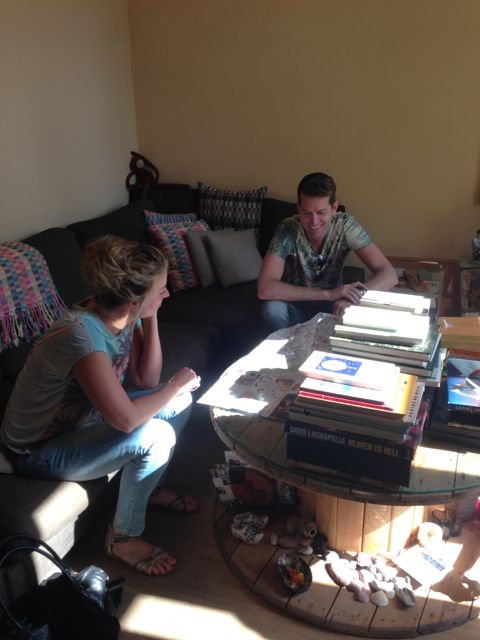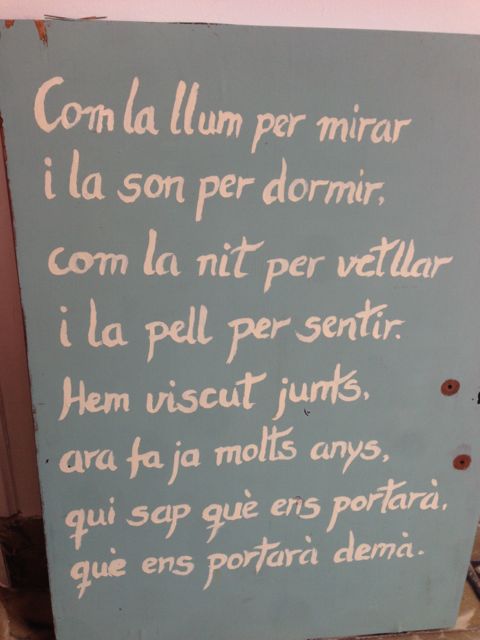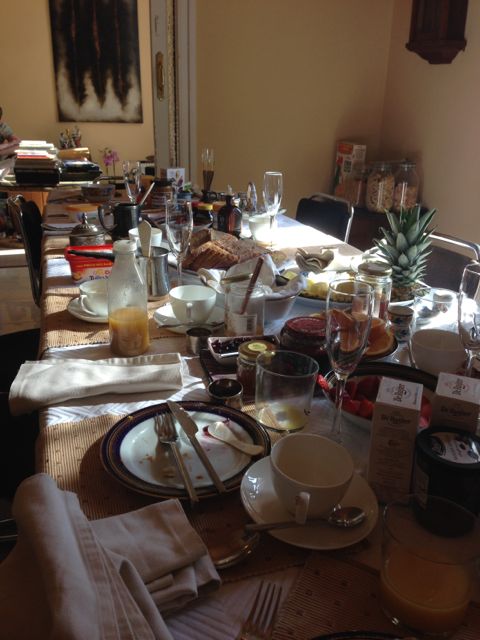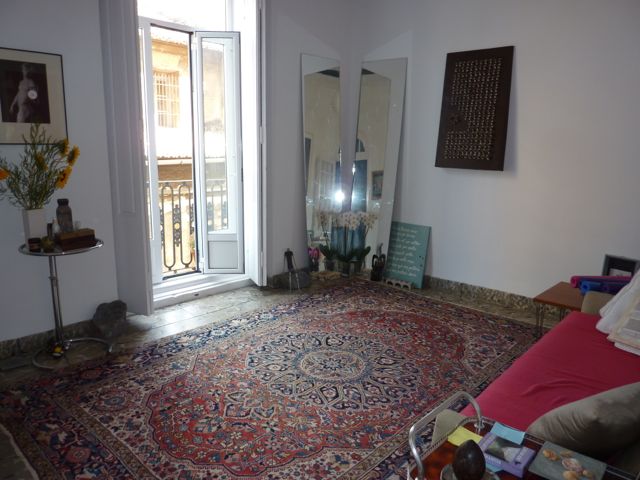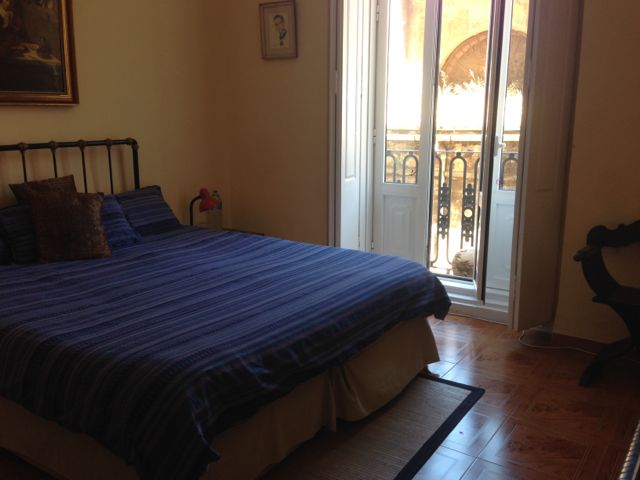 The apartments have informal guest rooms and communal dining and lounge which encourage guests to feel at home and get to know each other. Enjoy the contrast of a guided meditation before breakfast, with a tipple from the honesty bar before you go out at night. Thijs will gladly do yoga with you if you wish too. Books and artwork dominate the decor. Breakfast is a feast where you dig in at one shared table.
Immediately we took a stroll to the nearby restaurant Secreter on C/Los Maestres for a bargain €8.50 3 course (non-fried) menu. In Spain its important to remember that if you want to eat in a buzzy atmosphere, lunch is at 2-3 and dinner ideally at 10, although of course in a city you can find food at any time. With appetite well satisfied and feeling slightly lightheaded it was time to do a bit of reckless shopping along Colon, before a siesta.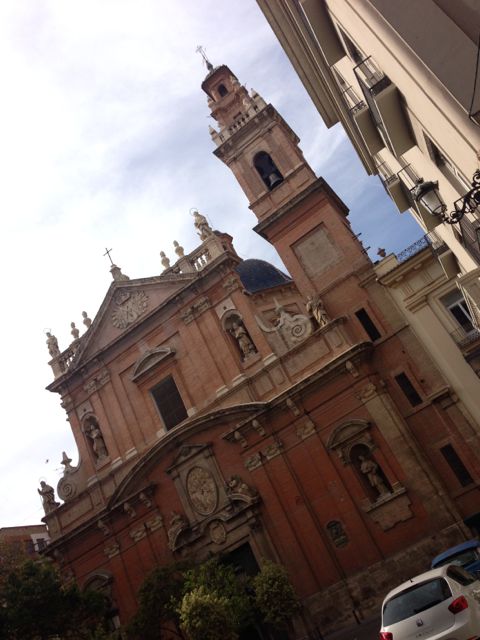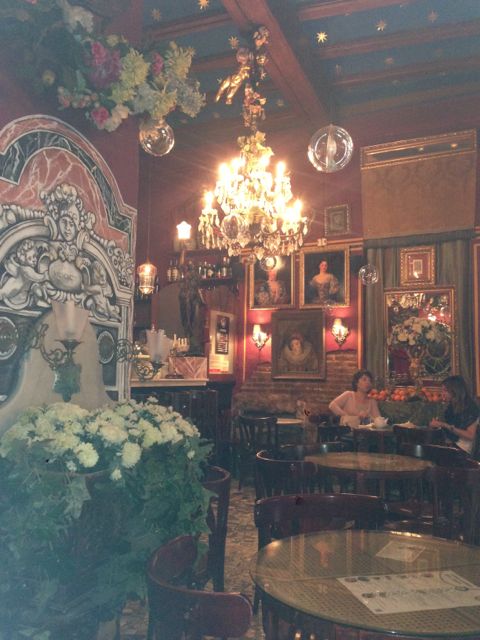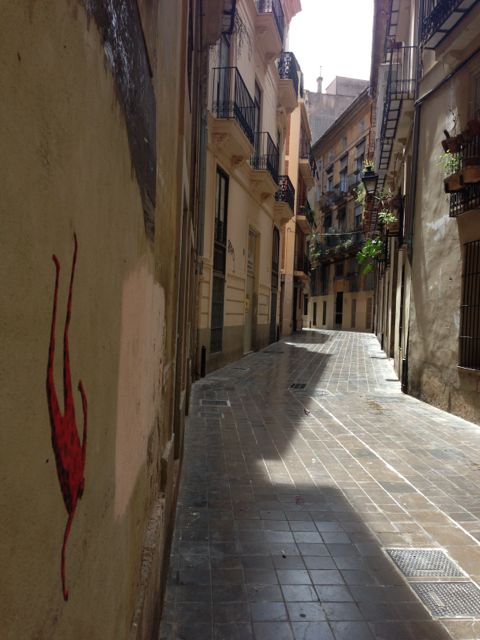 Back in Plaza de la Virgen with its central fountain, we found the flamboyant Cafe de Las Horas off a side street with its dramatic flower decorations, paintings and Roman theme. Dolly Parton blasting at one point. Very cool, honestly. Later we moved on to Santa Campanya on C/ Roteros for raw food treats. The tuna/melon dish was amazing, with fine wines served by lovely Frederico. The Plazas Negrit and Doctor Collado apparently would be good for hanging out as the night went on (Spanish nightlife starts from midnight), but unusually we skipped this wanting to be fresh for the morning.
Up at 8 for meditation, (optional, but worth a try - isn't almost everything?) and the world felt like an even brighter place. Over-ate at the tempting breakfast table and had a chat with those sat either side, and then we were out again. On the bikes, zipping along the long stretch of park created in the dry river bed of the Turia. There is a big kids slide park and it goes on to the futuristic architectural buildings of the City of Art & Sciences, housing museum and Oceanografic. This time we went in the other direction finding peaceful grassy riverbanks where people lounge around reading books.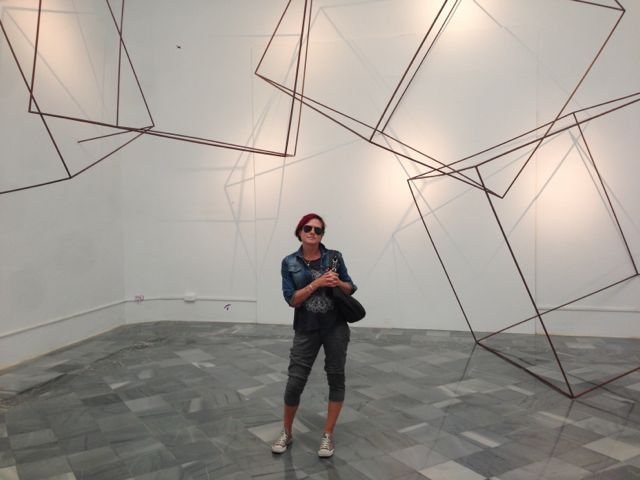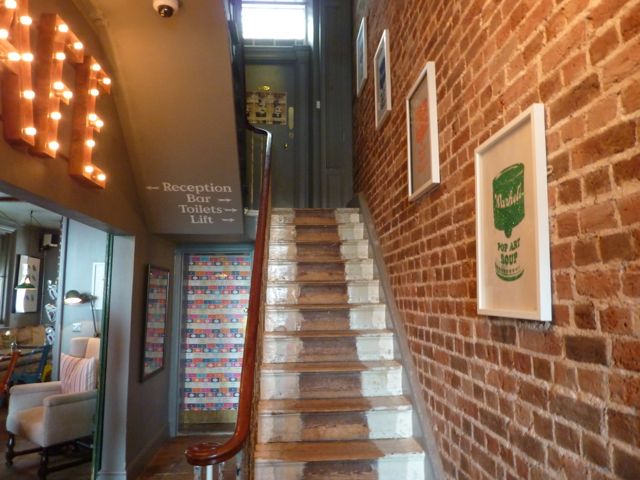 Back in the old town, (watch for tiny little curbs that are dying to throw you off your bike) we entered the old Monastery, Centre del Carme, and took in the art exhibition which had some really interesting alternative modern stuff. I usually whizz round these places, but I was really taken with some of this. Then we did a good cycle round looking for lunch, following a recommendation to try Kiaora BioCocina, but unfortunately this is a freshly created menu which takes time - something we did not have. I will definately book and eat leisurely here another time. I wont recommend where we did end up - I had to wait to pay as the waiters were having a row!!
Suggestions from other trips are to take in a passionate flamenco show at Cafe del Duende - a small scale bar venue, stop at the Creperie Bretonne alongside the cathedral with chalk graffitiied walls around a real bus which serves as bar/kitchen, visit the food market (Mercado Central) and grab a bite at the Central Bar of Ricard Camerena there, or dine in the same chefs places in bistro or fine dining style in the city too..... There is plenty that keeps a smile on my face in the old town, and I will come time and again and never get bored of being there I'm sure.