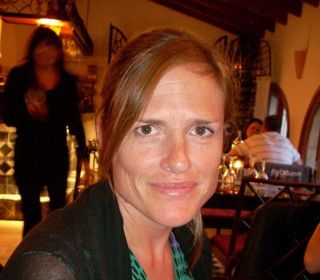 We are delighted that Jess, our founder and CEO, has been nominated for the VisitEngland

Tourism Superstar Award 2019.
There are 10 finalists to choose from. Each has been filmed 'at work' and these videos will highlight the reason why they promote English tourism and shine in what they do.
View Jess' intro video for a bit of fun and to find out more. The Mirror is working with VisitEngland to drum up interest in these Tourism Superstars before the final vote for the winner at the beginning of April. Help us get some votes for Jess and get the message out there about QuirkyAccom.com.
Jess chose to make her film debut at The Harpy - the largest
and oldest houseboat in London! See the video below!
The Harpy is a unique and special place to stay for up to 10 guests, with a great social space and the
unbeatable view of Thames life and Tower Bridge. Remember this when next organising a get together with friends or family!
There are quirky features throughout including a unicorn, Captain Pugwash bath tub with large rubber duck and long gangway to lead you onboard. Combine a historic stay, with a gathering of your favourite people and join The Harpy for a floating holiday in Central London.
Many thanks to Andrew, The
Harpy's own
er, for his warm welcome onboard.
For more details on The Harpy, images, price guideline and availability click here.
It is possible to vote for Jess' to support her hard work sharing how to
experience England at its best - through our interesting renovated buildings (and bus' and boats), our spectacular views and our love of all things quirky.
Also as QuirkyAccom.com gives all its profits to charities, she has lead the way to us donating £100,000 to good causes ... so far!
The winner of the Superstar Award will be announced during
English Tourism
Week from 30 March - 7 April.
Check back on our Social Media or QuirkyAccom
for updates, offers, new properties and more.
We have our fingers and toes crossed!