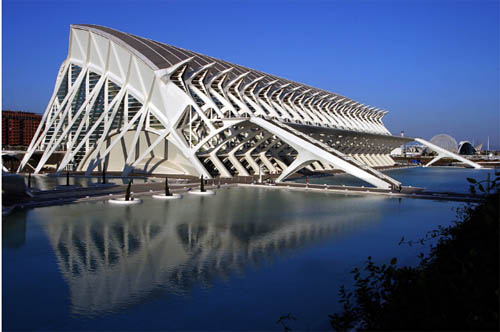 If you love to watch a decent tennis match, may I impress upon you that a visit to the Valencian Open 500 in late October is worth considering. It's a great city to spend the weekend in and this year the temperatures were in the 30s in October so it needn't be the only reason you come. Outside of the final weekend, there is barely a queue and the stadium was nowhere near full so there's no difficulty organising a ticket. Some great male players throw themselves around the 2 main courts, including high-speed doubles teams.
I've been lucky enough to watch the women's finals at Wimbledon a couple of years back, and wonderful as that was, it has left me with the desire to watch live tennis from somewhere close enough to absorb the mood, feel a part of it. We were in the eves at Centre Court - it was chilly up there in the shade - and although we were caught up in the atmosphere, the actual tennis felt a long way away. Not so in Valencia.
For €38, mid-week, we were in row 3, and even managed to hop forward to the front row (as these higher priced seats hadn't sold). From there we could feel the frustration of the players, were overwhelmed by the power of their game and could see them sweat. It was incredibly engaging.
I can't pretend it compares to Wimbledon - the don, the supremely-organised, oh-so-British event that can't be beatten. But in Valencia there are many advantages. The reasonable cost, the lack of queues, parking on-site, the proximity to the players... For us the fact that its just an hour down the road from home helped of course, but maybe for you it's the perfect excuse to go somewhere new.
We did pass by a very cool neon and white bar perched over the giant shallow pool, in which its lights reflected, which was inviting but overall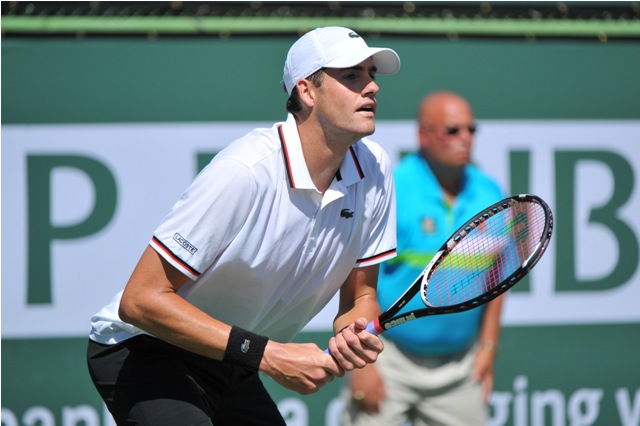 there was plenty of room for improvement by the organisers. Burgers and sports enthusiasts are not so compatible! Why not sell 'Spain' with a giant paella, tapas and refreshing Sangria?? This event could learn a thing or two from their more experienced British colleague - especially in advertising the event. Even as we approached the futuristic City of Arts & Science location there was no signage to encourage passer's by to go in.
But let's not forget - its all about the tennis, and that was spectacular.
Isner v Gilbus. This was amazing to watch. American John Isner's towering serve thundered down at an almost unreachable angle. But Gilbus put his soul into the battle. His mood was terrifying and you felt there was no love lost between the players, and the Latvian was critising the umpire and scowling at the crowd too. Gilbus' bad temper didn't get him a win but it certainly kept us on our toes and the tennis was fierce and dynamic. This was our best game.
Local boy Ferrer made a dignified victory against Gael Monfils. There were long
powerful rally's between the two but unfortunately the frenchman sustained a slight injury that meant it was clearly Ferrer's game.
German players Kohlschreiber v Haas gave an engaging fight with Kohlschreiber coolly taking an advantage over the frustrated Haas to end.
We finished off watching the Bryan & Bryan brothers who showed us how its done on the doubles court against Bracciali & Fognini.
In fact they were knocked out in the doubles final, with Alexander Peya and Bruno Soares winning. David Ferrer was runner up to the champion of the 2013 tournament Russian Mikhail Youzhny. The cheapest semi-final tickets were just €25.
Fed up with fighting for a seat, and a decent view if you get one. Check out the Valencian Open 500 next year! Alternatively I recommend looking around for other smaller tennis events or concentrating on the outer courts at Wimbledon. I'm totally won over on watching quality live tennis Up Close! Go to www.valenciaopen500.com from April for tickets.
Link to Valencia blog.