Hi all, Charlotte again!
We visited two more places when doing our filming trip for the Autumn competition that I want to tell you about.
Belle Tout Lighthouse
near Eastbourne - this is another of the competition prize stays we are offering in the competition - you can sign up now for a chance to win
HERE
.
Set against a draw dropping background of steep white cliffs, the views here were some of my favourite in the county. Unfortunately, we weren't able to get in to have a look at the property as it was fully occupied, but I can only imagine the stunning views from inside that would make any stay here truly memorable. Just look at the photos!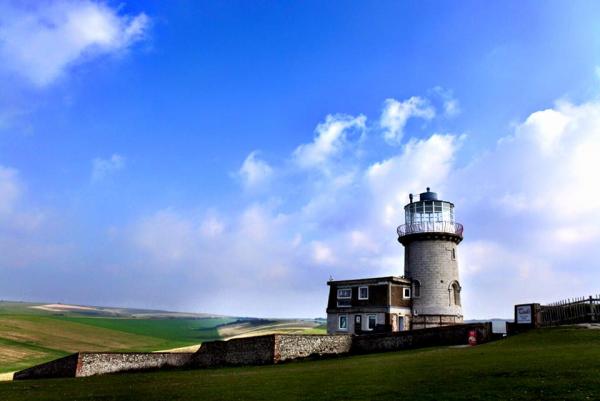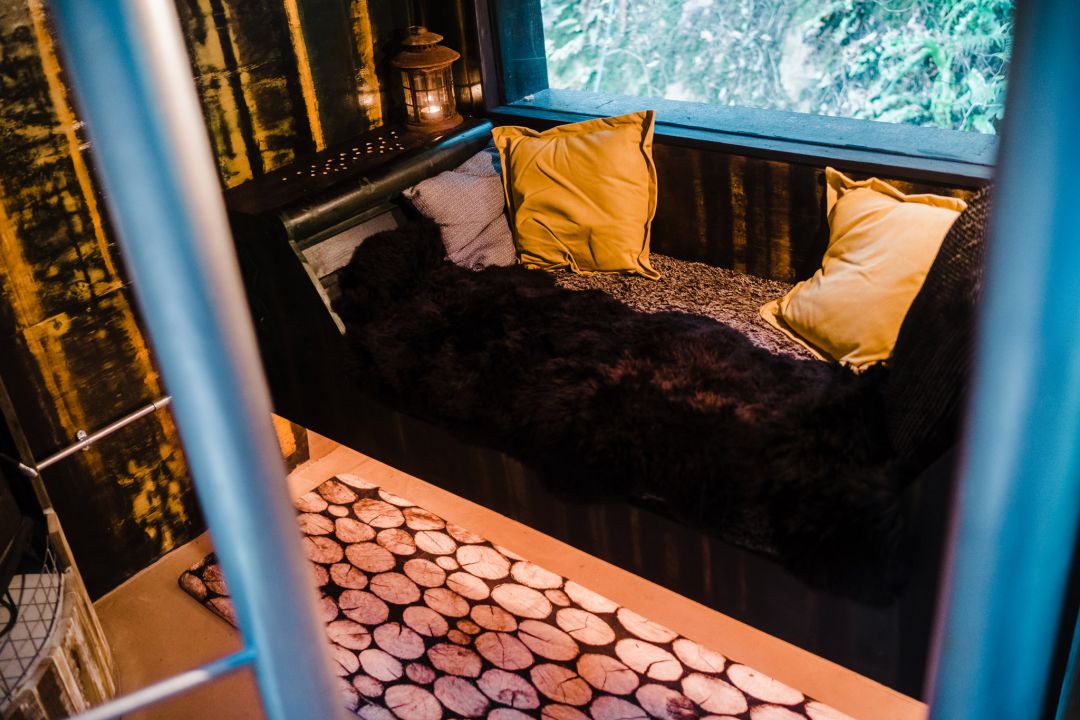 Humble Bee isn't just any old couples getaway. This place has been designed and created by an artist making for a unique stay. Yvette has a beautiful space full of tall trees, mossy greenery and the sounds of a running stream and birds to accompany it. And here is where she has built this unique beehive property for couples to get away from their regular lives and experience the warm glow of being together somewhere different.
Being a hive shape, a tall building with not a lot of windows, you really are hidden away together. Either you can cosy up in the suspended bed at the top, or sit by the fire in the middle or descend to the kitchen and bathroom space, fling open the doors and be out on the decking wrapped up in the great outdoors. Out of the back door you will find your very own thermal bath (for 2) seemingly formed as part of the rocks behind.