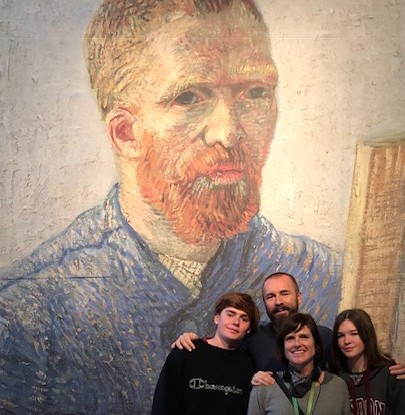 Hello! I'm Jess, CEO and the travelling connoisseur from QuirkyAccom.com.
Back in December me and the family took a jaunt to the 'dam as I heard the Dutch like quirky as much as we do here. We missed the Christmas Markets by a day which was a shame but there was plenty of other things to keep us occupied. Just wandering around the vintage stores and dodging bikes at every turn is pretty entertaining and it was all lit up in the name of Christmas, with added art installations at every turn. It certainly has a buzz!
As is not unusual, we did see a bit of rain - and this is when my advise will come in handy. If you do think of taking a cosy canal boat ride to see the Amsterdam Light Festival scattered across the cities waterways then take great care in which boat you book. If not at a peak time, you may even be better to choose one that takes your fancy on the day. But whatever you do, don't be fooled by talk of heated cushions - this is European winter and you want glass windows, an enclosed boat and heated seats!! We were packed in to a sad looking vessel with steamed up plastic windows and a load of unhappy Israelis, who had been promised a hebrew guide. Frankly the half a plastic cup of mulled wine handed out did nothing to warm up the atmosphere! This is the hour of the adventure I could have done without ...but let me tell you about all the good bits!!!