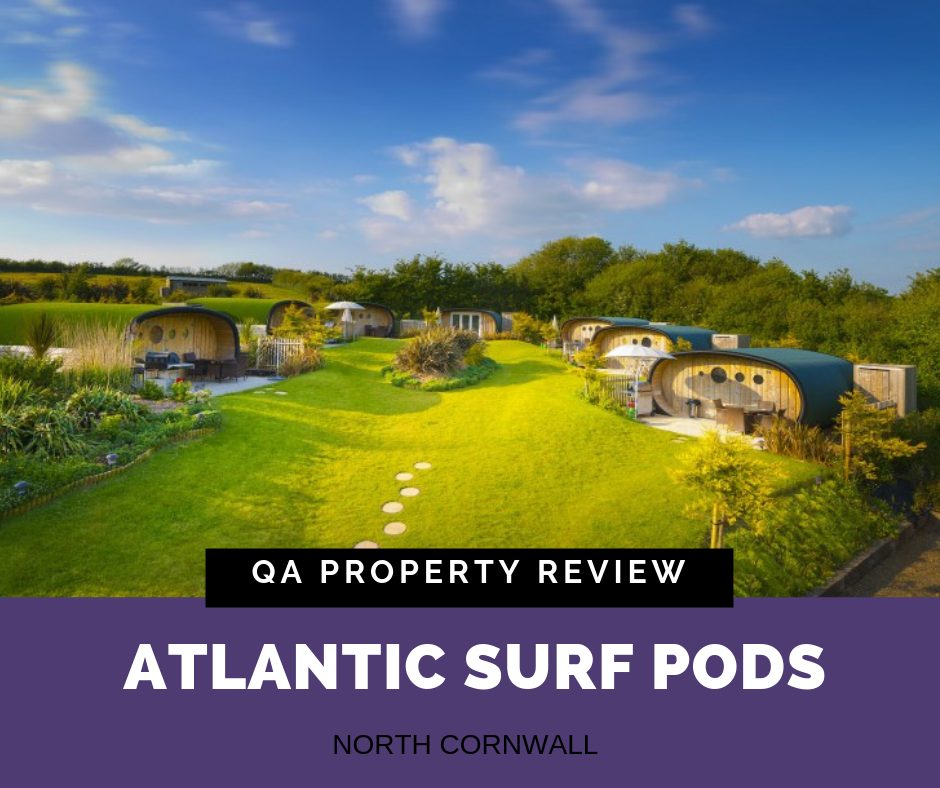 Hi, I'm Louise. I am an administrator here at QuirkyAccom.com.
Last week my family and I were lucky enough to spend a couple of nights in one of the wooden pods at Atlantic Surf in Bude, North Cornwall.
This was to be our first experience at "glamping" and we loved it! The pods sit upon an undulating field and have views over the manicured grassy space below that is reserved for pod families. Here we enjoyed many games of cricket, "it" and an evening of sitting around the firepit with bedtime stories.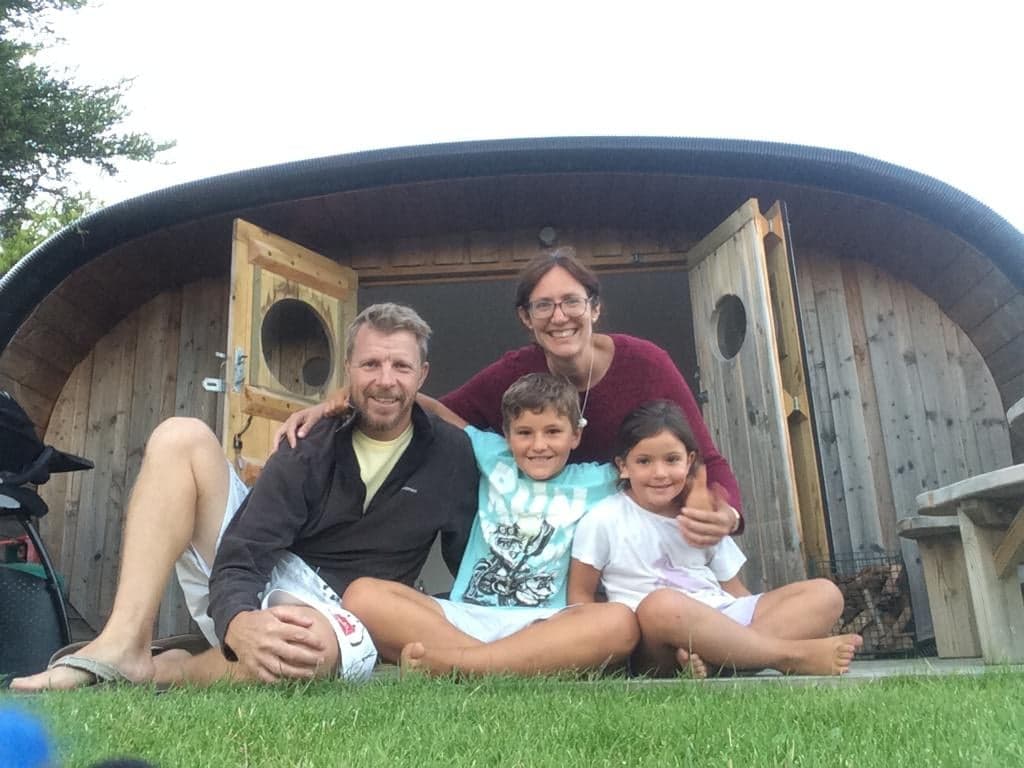 The pod itself was spacious with a very comfortable king-size bed and 2 large bean bags that my children loved sleeping on! There was a rustic style coat stand, a good sized fridge plus all the utensils, plates, pots and pans that you could need, plus a useful shelving unit.
The free wifi went down well as this enabled us to listen to music whilst enjoying a BBQ on our private terrace. There were even USB charging points so we could charge up our phones and stay connected to the outside world, although you may choose not to!